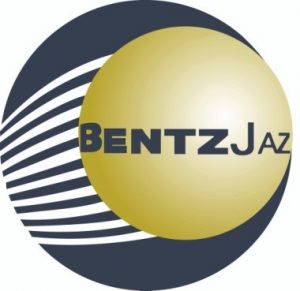 Bentz Jaz started its journey since the year of 1997 in Singapore with the objective in servicing the Professional Pest Management industry via supplying the supreme quality chemical and equipment. Up to date, Bentz Jaz has extended the business to 5 countries located in Asia and Southeast Asia, namely Singapore, Thailand, China, Myanmar and Indonesia. Besides that, Bentz Jaz also play role as working partner with various companies from Malaysia, Philippines, Cambodia, Vietnam and others. Bentz Jaz is believe in and appreciate the relationship and bonding between us and our business partner, which make Bentz Jaz as what we are today and capable continue to grow in future.  In summary, Bentz Jaz positioned simultaneously as the solution partner with our valued Pest Control Operator (PCO) companies and as the extended arm of various well-known and respectful manufacturers/ suppliers.
In line with the effort in protecting the society and environment, Bentz Jaz frequently involved in the activity to fight against various vector-borne disease including Dengue, Zika, H1N1, H1N5 etc. As examples: providing new strategy of vector management solution, advocating the community campaign (including Pest Management Day, Dengue Warrior etc), organizing multiple educational seminars, gathering and sharing updated or relevant information from time to time. Bentz Jaz believe those pieces and pieces involvement and effort will definitely be the part of contribution towards a pest free country and high quality community life style for all of us.
Bentz Jaz will keep the promise in continuously upgrading and sharing more info and knowledge from time to time with our solution partner (PCO) to have the enhanced integrated pest management implement substantially. This will be the combination of the multiple efforts including pest identification support, educational seminar sharing, site visit support, interactive knowledge discussion, effective marketing campaign, difficult case study, new solution/ product searching and others. All this summarized in a simple conclusion: You are our most valued partner, works towards the professional way of pest management.
Bentz Jaz will collaborate with our powerful suppliers; together build the product or solution into a reputable and well-known image among the related industry. We believe with the know-how and the merging of two party's strength together, more user and potent customer should know about the competent product and use it for a best solution. We are the most fitting extended arm and the good business partner and look forward to work with you, the strong supplier.
Bentz Jaz
B rilliance in knowledge
E xcellence in service
N ovelty in ideas
T rust in our products
Z eal for problem-solving
J ustice in dealings
A uthority on pest control
Z est for business
Bentz Jaz Vision:
A Preferred Partner of Pest Management in Asia Pacific, Leading the Industry through people, Science and Technology.
Bentz Jaz Mission:
We commit to Knowledge-Centric and delight Customer with Innovative, Environmental Friendly and Effective Pest Management Solution.